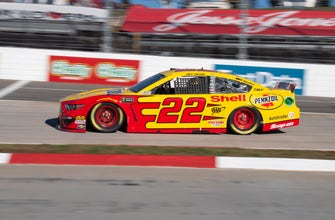 MARTINSVILLE, Va. (AP) — The Latest on the NASCAR race at Martinsville Speedway (all times local):
3 p.m.
Brad Keselowski has won the first stage of Sunday's race at Martinsville Speedway.
Keselowski started third and behind Joey Logano but moved his Team Penske teammate out of his way six laps into the race to take the lead.
Chase Elliott was second in the stage, followed by Aric Almirola, Denny Hamlin and Ryan Blaney — the third driver in the Penske stable.
Source link